Blurb Flash Sale This Weekend Save 35%-Ends 4/13
This post may contain affiliate links.  Please read full disclosure here.  Thank you!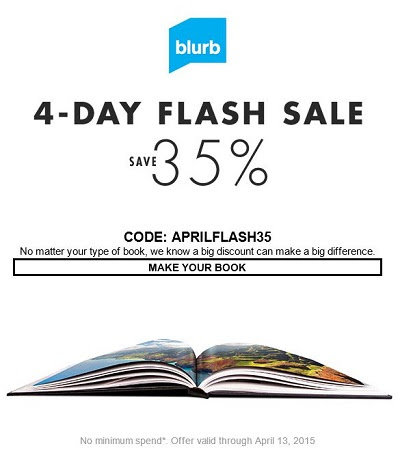 Sorry so late in posting this, but you still can take advantage of this deal until Monday, April 13th….
Don't delay, now is the perfect time to make that book you have been thinking of. Just in time for you to create a Mother's Day book of memories, Blurb is having a Flash Sale – Save 35% on your Blurb order with code APRILFLASH35. Save 35% now through Monday, after that this offer is gone!