79% of People Do Not Approve of Companies Profiting From Their Data
By Invisibly
It's no surprise that the convenience of social media and online shopping comes with a cost – data privacy, or more appropriately, the lack of it.
From April 23rd – May 3rd, 2021, Invisibly surveyed 1320 people to learn whether they approve of having their data sold for profit, how much they know about it, whether they want to have more control over what happens to their data, and if they had any interest in monetizing their data.
Turns out 79% of people don't approve of companies profiting from their data. Why? Likely because people have not consented to their data being licensed or sold, and that is a key area Invisibly is focused on changing.
"Invisibly is giving people control over what data is licensed or shared with companies. Data consent is a huge industry issue right now and we are on a mission to give people control and consent over the data they share," says Dr. Don Vaughn, Ph.D., Head of Product at Invisibly.
Here are some things Invisibly learned from their survey:
79% of people do not approve of companies profiting from their data.
71% of respondents know that companies routinely profit off their data while 29% of respondents were unaware.
77% of respondents want to control who can access their data.
Men are more likely to be aware that their data can be sold for profit.
The results show that 79% of respondents don't approve of companies profiting off their data.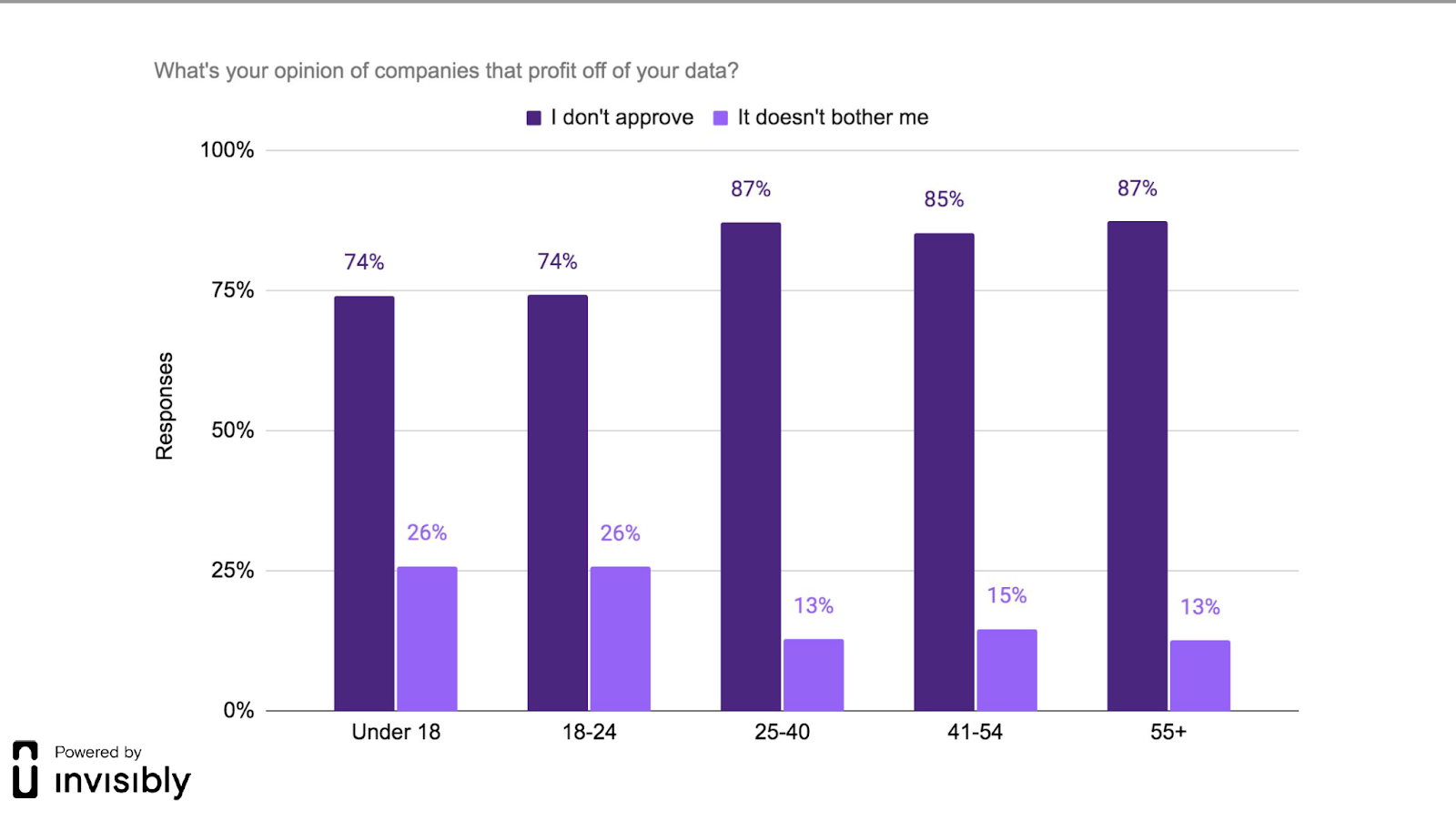 You can see the full report with all data here (which includes more graphs and data). If you'd like to learn more,